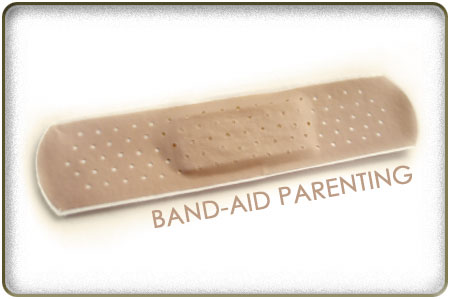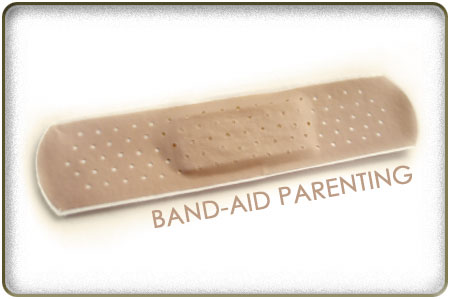 One evening as my husband Chris, my two-year-old son, and I sat down to dinner, my son quickly decided he no longer liked the chicken, corn, and mashed potatoes on his plate. Food items he loved last week.
Looking at me with that deviant look toddlers quickly master, he pushed his plate away. In his normally cute little voice, he demanded, "Snacks, Mommy. I want snacks."
I sighed at the choice I faced. Would I be firm and stick to the rule Chris and I had agreed upon? The rule that says if he doesn't try at least one bite of what I've made for dinner, he can't have anything—meaning snacks—until the next morning at breakfast. Or, would I give in? Giving in would be so much easier. It equaled a full tummy for my son and less worry for me.
Even though it was difficult, I decided to remain firm. No snacks.
Chris and I repeated the already known rule to our son. Gently, we tried to encourage him to taste at least one bite of his dinner. He refused and decided he was all done.
As I put plastic wrap over his plate and placed it in the fridge, I knew it was going to be a long night between his complaints and my mommy concerns. I wished there had been a way I could've fixed the situation and been able to send him to bed with a full tummy.
So often, I fall into fix-it mode as a mom. I find myself wanting to fix my young son's eating habits, crying, and emotional breakdowns. I've noticed that I'm not alone in wanting to "fix" things for my child. Even parents with years of experience under their belt seem to want to fix their children's homework, friends, and just about anything else that has "fixing" potential.
I was recently chatting with a mom whose children had left the nest. One child is struggling, unable to keep a job, pay bills, and has no goals for the future. Pained by this, she shared with me what she wished she'd done differently.
Looking back, this mom realizes that she and her husband fixed too much for their children while they were still at home. They never let their kids suffer the full consequences of their actions. Now as adults, their kids don't understand what it means to take full responsibility for poor choices because they didn't have to growing up. Mom and dad always made sure the consequences weren't that bad.
As I thought about this later, it occurred to me that many parents, such as myself, have verbal encouragement down. It's easy for us. We have no problem saying "Good job!" or "Way to go!" when our children accomplish a goal or overcome an obstacle. It's harder for us to say, "Try again," and then not intervene to ensure the results are happy for our kids. We want to use band-aid parenting and quickly fix any scraps and scratches.
Even though I've only been a parent for a couple years, I'm coming to see that I need to be more and more willing not to jump in and slap a band-aid on every problem that comes my son's way. I need to increasingly allow him to suffer the consequences for his poor choices. As a Christian parent, I need to think long-term.
Thinking long-term means I need to know what my goals are as a mom. When my son moves out years from now, what do I want him to take away from his time at home? The most important thing to me is that he be confident of who he is in Christ.
Most of us are familiar with Deuteronomy 6:5 where God calls us to love Him with all our heart, our soul, and our strength. But have you ever noticed what verse 7 says? In it we're told to "impress this" on our children. By impressing on my son the importance of loving the Lord with all that he is, I'm laying the groundwork for him to discover who he is in Christ. But, if I try to fix everything for him along the way, he'll never fully learn how to trust entirely on the Lord. He won't know what it means to love God even in the difficult times.
When God freed the Israelites from the Egyptians, He didn't just go "Poof!" and make everything better. No, it was hard for the Israelites. Their near-constant complaining betrays how hard it was. But God always provided for them in a loving—even parental—way. He fed them, He guided them with a pillar of light, and even parted the Red Sea.
When the Israelites turned their backs on God and worshiped a golden calf, God never turned His back on them. Yes, there were consequences for their actions and they suffered for it, but God walked them through it. He didn't fix the problem by just simply bailing them out. No, He allowed them to feel the pain, to suffer, and to experience the result of their choices for one end alone: that they would learn from their mistakes and grow in maturity. This is where character is formed.
The Lord wants me to encourage my son to love Him with all of his strength. This strength isn't built as a result of me fixing everything. I have to know when to stop fixing and let him go through the hard times. And in those difficult times, love him along the way. Even when it means no snacks for him and a night of mommy worry for me.
Sara Zoephel is the wife of a God-loving man and the mother of a two-year-old son who is slowly learning he's not in charge. Together they are seeking God and trying to display His glory to others.
Do you want to be inspired, motivated, and equipped to live the everyday story of your life well?
If so, you're in the right place. Whether you need encouragement in your relationships or in your faith, I hope you'll find the transparent voices of mentors and friends here at Ungrind.
So, grab a cup of coffee and keep reading. We're so glad you're here!
Ashleigh Slater, Founder & Managing Editor
"
Ungrind
is for any woman who has ever felt alone. Alone in her stand for truth. Alone in her insecurities. Alone in living out her potential. It is about community and finding worth first in God and second in the specific purposes He has for women. Reading
Ungrind
is like sitting down to a cup of coffee with your girlfriends and discovering you're not the only one."
--
Suzanne Hadley Gosselin
, author of
Expectant Parents: Preparing Together for the Journey of Parenthood
"Real life is not always pleasant. Every marriage experiences disappointments, misunderstandings, sickness and financial crisis. Ashleigh doesn't camouflage the pain in her own marriage, and offers practical ideas on how to walk through the difficulties and find intimacy on the journey. If you are anything like me, I predict that as you read, you too will find yourself laughing, wiping tears, and saying 'Oh, yes.'"
-- Gary Chapman, #1 New York Times bestselling author of The 5 Love Languages
We are a member of the Amazon affiliate program and regularly use affiliate links. If you purchase an item from an Amazon link we provide, we will receive a small referral commission. This doesn't cost you anything additional. We only share books, music, and products that our writers personally have used and highly recommend.