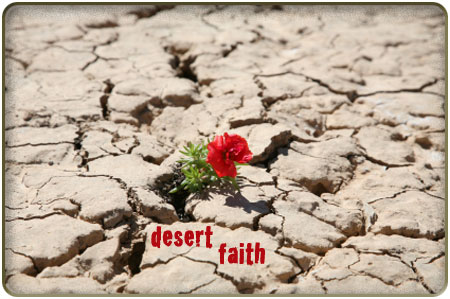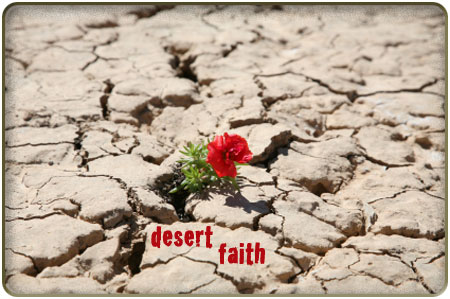 Moving to the eastern plains of Colorado brought me more than I expected: the excitement of decorating our first home, landscaping part of our acre of weeds, meeting new friends, finding a church, enrolling my son in school, and finding activities for my preschool daughter.
Desert living was nothing like city living.
Yes, there is desert in Colorado.
We fought for living space among the native animals, amphibians, and insects. When our car heater stopped working, mechanics uncovered five pounds of dog food inside. Pesky field mice stashed it. Coyotes cried at night, their screams scared my kids—and me. Moles invaded my vegetable garden. I never caught them, not even with the best underground traps. Once, a huge centipede wiggled across our carpet while my family and I watched a movie. My kids and I screamed as my husband Derek grabbed a shovel from the garage. He chopped the ugly thing in half. It kept crawling in two opposite directions. Yuck. Another time a baby bull snake coiled up and hissed at my son, who slept at the foot of our bed. Thank God our dog let me know something wasn't right.
How did these creatures get in our house? We never figured that out.
Every morning, my neighbor's this-is-your-5 am-wake-up-call rooster sounded his alarm. A couple hours later my other neighbor's pet donkey started his song. He stood on top of a dirt mound and brayed like he was king of the hill. I could write a book about adventures of the farm animals, barn owls, jackrabbits, fat toads, and droves of mosquitoes.
However desert living wasn't all animals and insects. Thunderstorms with one hundred mile per hour winds tore through our community, carrying tumbleweeds, lawn furniture, and an occasional trampoline. Rain turned the clay soil into a mucky mess, staining everything orange. Thankfully, amazing sunsets, bright stars, lightning shows, and my flower garden brightened and colored my desert experience.
Until darkness settled in.
I no longer saw beauty in the desert. I saw night. I felt like someone turned the lights off in my heart. My faith faded like a sunset.
I missed city life. I missed conveniences. Traveling thirteen miles to Wal-Mart® one way wore me out. I resented living 50 miles away from family and friends. Then I felt guilty. I told myself, You should be thankful you own a home.
After a year and a half, I couldn't pretend I was happy anymore. My relationships with new friends and neighbors soured. I usually got along with everyone. Now I felt like Tiffany the Troublemaker.
I left my Bible study group because I felt misunderstood. I pulled Hannah out of her two playgroups. Socializing became a burden. My son Justin, who was in third grade, started experiencing bullying at school. And his teacher harassed me, calling me weekly to tell me Justin was too talkative during class.
My husband spent every Monday night at his mom's house to attend his men's Bible study, which made me feel even more isolated. How come he could stay connected with his friends and get a weekly break and I couldn't?
As much as possible, I avoided people. Whenever I wanted to work in my garden, I first checked to make sure no one was outside. I wanted my space. An acre wasn't enough.
Whenever I prayed, I felt like God didn't answer or even care. I figured He allowed me—a prodigal daughter—back into His family, but that He withheld blessings because of my rebellious years.
The color of my thoughts? Pitch black. But I didn't care. I thought about giving up on God again, but one thing stopped me: a tiny seed of faith.
My faith, even if weak and flawed, reminded me of all that God had done for me. For my family. For my marriage. To be honest, I didn't like remembering. I felt like I had a right to be upset and complain. People mistreated me. We struggled financially—others didn't. My son didn't deserve to be picked on. I was offended with God. But something kept my smoldering faith alive: the memory of where I came from: An even darker pit.
My two choices: Let my faith completely die. Or remain faithful to God in my midnight hours.
I didn't like either option. I wanted God to move first. Then I would follow. But God is God. He didn't comply with my demands to change my circumstances or relationships.
After a couple months of wrestling, I broke. I poured out my pain in prayer. I held nothing back. I was going to be real with God—or be nothing at all. I had no idea what would become of me. For all I knew, I could be struck down dead after such complaints. I just remembered my life without faith was far worse. Far darker. I couldn't win over the night without clinging to God.
Over the next few weeks, I continued my honest dialogue. I started reading the Word again. I felt light enter in my heart again. Isaiah 43:19 spoke to me.
See, I am doing a new thing!
Now it springs up; do you not perceive it?
I am making a way in the desert and streams in the wasteland.
God used my dark desert experience to reveal His presence to me. In my loneliness, He came near. I danced before the Lord, sang songs, fasted, and read his Word as a love letter. I started journaling and writing devotions. Prior to this, I never wrote. During this time I couldn't stop; the ideas kept coming. My desert home became my sanctuary. Behind closed doors, God's love started to bloom in my heart.
I love how May 1st's Streams in the Desert describes faith, as I often need the reminder.
Faith does not say, "I see this is good for me; therefore God must have sent it." Instead, faith declares, "God sent it; therefore it must be good for me." Faith, when walking through the dark with God, only asks Him to hold his hand more tightly. — Phillip Brooks
Today I live in the city again. I cannot imagine not living in the desert for those two and a half years. Because there among the winds, rodents, and wildlife, God showed me His faithfulness. In the desert, my faith grew. I'm thankful God didn't answer my prayers according to my wishes, instead He gave me what I needed the most: His love.
Tiffany Stuart is a freelance writer, speaker, and stay-at-home mom of a tween daughter and a teenage son. Her passion to see women free from shame and embrace God's love. She and her family live in Colorado. She enjoys blogging at
Tea With Tiffany
and her newest blog,
The Shame Factor.
Do you want to be inspired, motivated, and equipped to live the everyday story of your life well?
If so, you're in the right place. Whether you need encouragement in your relationships or in your faith, I hope you'll find the transparent voices of mentors and friends here at Ungrind.
So, grab a cup of coffee and keep reading. We're so glad you're here!
Ashleigh Slater, Founder & Managing Editor
"I'm in love with the conversations happening at
Ungrind
. The editors and writers have taken such care to develop a welcoming and authentic place on the internet for 20 and 30-somethings. When I click through the articles, a sense of connection overcomes me as I feel like the author is speaking straight to my needs as a 30-something and this makes me want to come back and interact more often. Thank you,
Ungrind
, for dedicating your time to encourage and lift up this generation.
--
Sarah Martin
, author of
Stress Point: Thriving Through Your Twenties in a Decade of Drama
"Real life is not always pleasant. Every marriage experiences disappointments, misunderstandings, sickness and financial crisis. Ashleigh doesn't camouflage the pain in her own marriage, and offers practical ideas on how to walk through the difficulties and find intimacy on the journey. If you are anything like me, I predict that as you read, you too will find yourself laughing, wiping tears, and saying 'Oh, yes.'"
-- Gary Chapman, #1 New York Times bestselling author of The 5 Love Languages
We are a member of the Amazon affiliate program and regularly use affiliate links. If you purchase an item from an Amazon link we provide, we will receive a small referral commission. This doesn't cost you anything additional. We only share books, music, and products that our writers personally have used and highly recommend.