Growing Up Cameron: An Interview with Barbara Cameron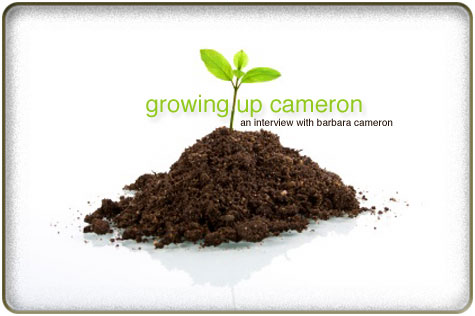 Barbara Cameron was your typical stay-at-home mom. She played chauffeur, baked cookies, and relied on Cameron family staples, such as turkey tacos, to keep her family fed. Her weeks were filled with outings to the beach, trips through the McDonalds' drive thru, and teaching her four children good, solid morals. Together with husband Robert, she sought to raise happy, well-educated kids.
Yet Barbara's role unexpectedly grew when two of her children, Kirk and Candace Cameron, both landed roles on hit ABC sitcoms. Kirk played the mischievous Mike Seaver on Growing Pains, while Candace won the role of oldest daughter D.J. Tanner on Full House. Barbara went from teaching macramé classes in her garage to spending countless hours each week on Hollywood soundstages.
Today, each member of the Cameron family has a personal relationship with Jesus Christ. But it wasn't always this way. For many parents, Barbara's story demonstrates that it's not too late to create a godly legacy in their family.
A Foundation of Good Morals
As a young girl, though her parents dropped her off at church each Sunday, Barbara admits, "I did not grow up in a Christian home. When I went to Sunday School, we learned about who Jesus was, were told Bible stories, and we sang hymns. So that was my education as far as being introduced to God."
Despite her lack of spiritual guidance, Barbara says, "I think my mother and father believed in God." She remembers her parents instilling moral values. "We were taught to obey our parents, children should be seen and not heard, respect your elders, be honest and be kind."
With her own children, Barbara instilled these same values. "I took what I felt were good, sound parenting skills, pretty much the same kinds of rules that my parents had set down for me." Barbara says she knew the what to train her children in, but really didn't understand the why behind the good morals.Her understanding of that why wouldn't come until much later.
Finding the Truth
Although Barbara believed in God, it was a faith she describes as "never nurtured." Spiritual issues were not something taught or discussed in the Cameron household.
Her son, Kirk, says, "I remember my mother always being a very honest person, a very sincere and good person. But we never talked about God." He continues, "If you had asked me when I was 10 years old, 'Does your mom believe in God?' I think I probably would have said, 'I think so.' But it's nothing we talked about specifically."
Sundays were spent at the beach, not church. It took serious problems in Barbara's marriage to get the family to church. It was then, she says, that her teenage children "became aware of who God was." Unfortunately, as Barbara shares, "What they got from that [first] church was that they felt good."
It wasn't until Kirk was given an audio message by Ray Comfort that the family came to a clear understanding of their need for salvation. "It was there," Barbara says, "that we were convicted of our sins, and humbled ourselves and repented and asked for forgiveness. And now, I know what it means to follow Christ."
Biblical Parenting
Now a grandmother, Barbara has the joy of watching her children raise their kids not simply with the what they were trained in, but also with the why. "I can't tell you how joyful and proud I am. They've got the tools now to lead their kids in a much better direction than I ever did."
Barbara's children do teach the values they learned as kids from their mom to their children. Candace says, "The values they taught us kids will forever be written in my memory to pass along to my children." Yet, unlike their parents, they also know how to look to Scripture to train up their children from a young age.
"I can look at the way I grew up and say, 'Sure, I want to teach those things to my kids,'" Kirk shares. "But I can now teach my kids why those things are wrong. I can teach them because there is a holy God who made you and who made me and requires us to love Him, with all our heart. And He died on the cross to give us the power over sin."
"To watch the results of biblical parenting is amazing!" Barbara marvels. "God provided us with His manual for life. He provided us with a book that's got everything in it. It's got all the answers to all the questions. He gave us His laws and rules to abide by. And, had I known that back then, I don't know that it would have necessarily been simpler. But at least I'd have known the truth and how to lead my children."
A Godly Legacy
For parents with unsaved teens, Barbara says, "It's not too late." Moms and dads who didn't start biblically training their children at an early age, can still experience the joys of a godly legacy. But how?
Prayer. As a parent, pray daily for your teen's salvation. Barbara is thankful for those who prayed for her family's salvation over the years. Today, they are reaping the benefits of those prayers.
Law as schoolmaster. Through Ray Comfort's ministry, Barbara has learned that the Ten Commandments are an effective way to make teens aware of their need for a Savior. "I believe that the law is the schoolmaster that leads us to Christ. That's what the Bible says. Once we plant the seed, the Holy Spirit is the one who will convict them." The promise of real conviction is that real repentance and forgiveness may follow shortly.
By example. As a parent, your example is powerful. Candace comments, "My mom was always the most loving, generous, and open hearted woman I knew growing up. And, that is still true today." While Barbara's example was not that of godliness when her children were young, her positive behavior did lay a foundation. A fully Christ-centered example can have an even greater impact on teens.
Barbara says, "Now I sit back and go 'Wow!'" as she sees how God's hand has been on her family's lives from the beginning.
To learn more about Barbara and her book, A Full House of Growing Pains, visit her website.
Ashleigh Slater
is the editor of
Ungrind
. As a wife and stay-at-home mom, she enjoys moonlighting as a freelance writer, proofreader, and editor. Her writing has appeared in print and online in publications including
Marriage Partnership, Thriving Family, MOMSense, Brio, Brio & Beyond, Guideposts' Angels on Earth, Focus on the Family Magazine, Radiant, Campus Life's Ignite Your Faith, Focus on Your Child, Clubhouse, Jr., Small Group Exchange
, and
Sunday/Monday Woman
. She spent five years as a media critic for
LinC (Living in Christ): Youth Connecting Faith and Culture
and two years writing music reviews and artist bios for
All Music Guide
. She graduated from Regent University with a M.A. in Communication. She currently lives in the Ozark Mountains of Missouri with her husband Ted and four daughters.
Do you want to be inspired, motivated, and equipped to live the everyday story of your life well?
If so, you're in the right place. Whether you need encouragement in your relationships or in your faith, I hope you'll find the transparent voices of mentors and friends here at Ungrind.
So, grab a cup of coffee and keep reading. We're so glad you're here!
Ashleigh Slater, Founder & Managing Editor
"
Ungrind
speaks to women who yearn to look beyond the surface and get to the heart of life; whose purposes and loves are eternal. Their articles are practical, spiritual, and encouraging. In a world of shiny treasures that will corrode before we can blink,
Ungrind
helps us focus on the things that matter -- remembering that we are, first and foremost, women of God."
--
Rachel Starr Thomson
, author of
Heart to Heart: Meeting With God in the Lord's Prayer
"Real life is not always pleasant. Every marriage experiences disappointments, misunderstandings, sickness and financial crisis. Ashleigh doesn't camouflage the pain in her own marriage, and offers practical ideas on how to walk through the difficulties and find intimacy on the journey. If you are anything like me, I predict that as you read, you too will find yourself laughing, wiping tears, and saying 'Oh, yes.'"
-- Gary Chapman, #1 New York Times bestselling author of The 5 Love Languages
We are a member of the Amazon affiliate program and regularly use affiliate links. If you purchase an item from an Amazon link we provide, we will receive a small referral commission. This doesn't cost you anything additional. We only share books, music, and products that our writers personally have used and highly recommend.